Do you plan fly fishing trip in the Czech Republic? We will help you to arrange it as enjoyable as possible. We can pick-up you elsewhere, arrange your fishing licence and get you to the best fly fishing places in the Czech Republic. We will provide you with local fly patterns. Donīt have your flyfishing tackle with you? No problem, just ask, we know what you need.
Photos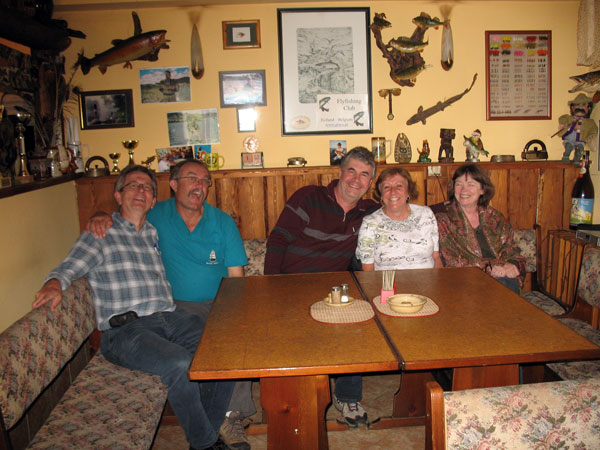 Pension Rybarska Basta inside, we stay here when fishing at Vltava river by Rozmberk. Baldur, Geoff, Jan, Ladies, 2009-05-13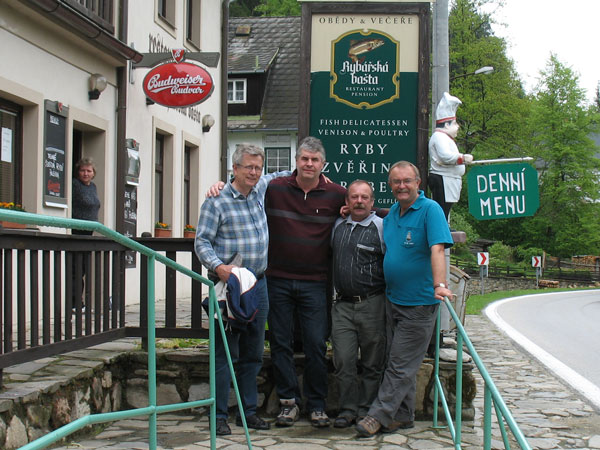 Pension Rybarska Basta outside, Alzbeta, Baldur, Jan, Frantisek, Geoff, 2009-05-13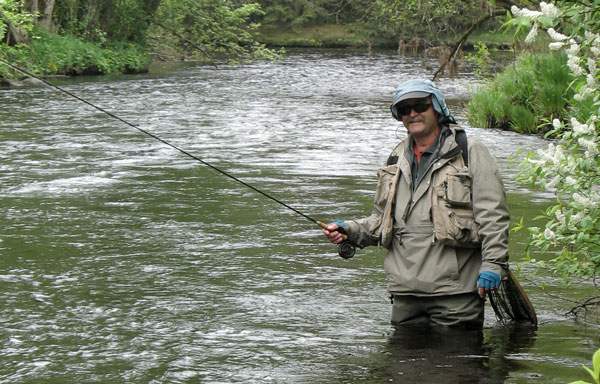 Geoff Naylor from Malta Fly Fishing Team, Vltava river by Lenora, 2009-05-12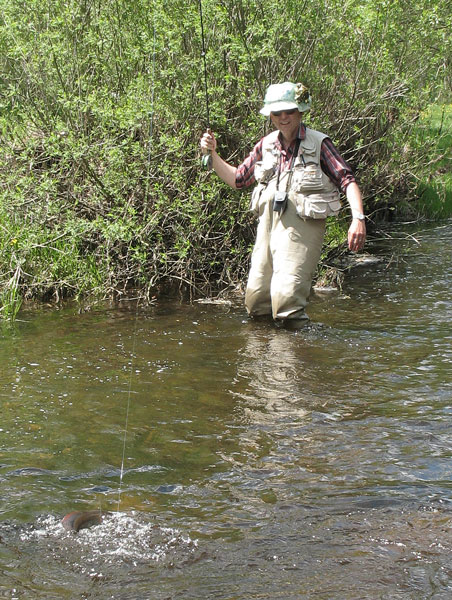 Baldur Sigurdson from Iceland, Vltava river by Lenora, 2009-05-11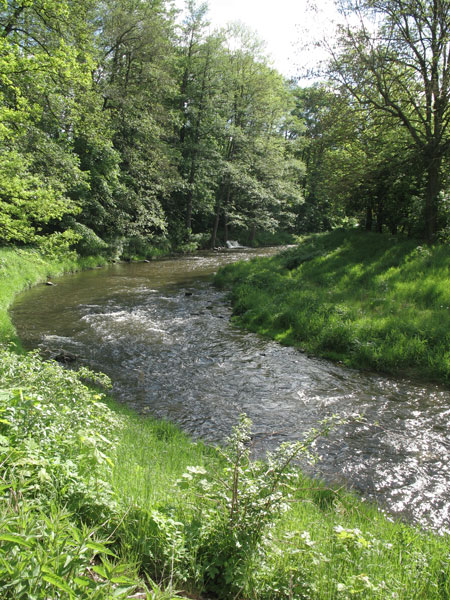 Volynka river by Volyne, small stream for light grayling nymphing, 2009-05-16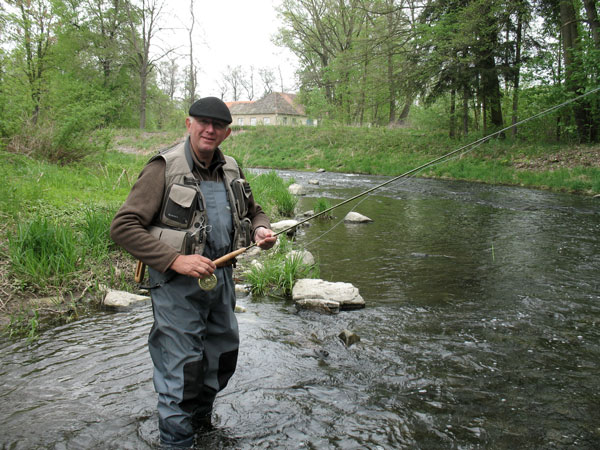 Jan Oor from Netherlands, Volynka river by Volyne, 2009-04-09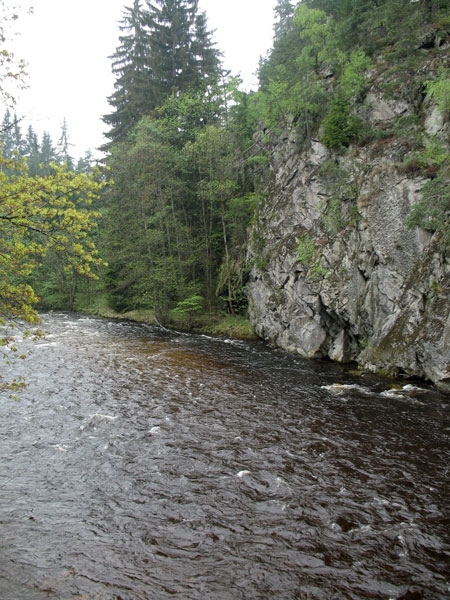 Otava river by Annin, mountain trout stream, 2009-04-29
---
Your fly fishing guides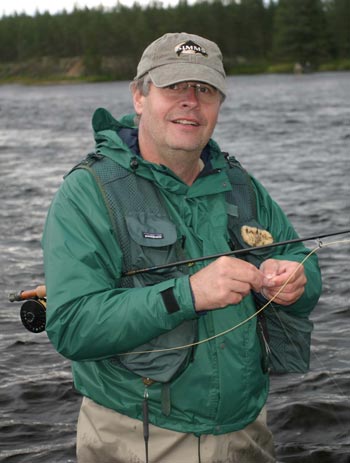 Jan Siman, the owner of Siman Ltd company, team world fly fishing champion (Wells, 1990). Jan travels a lot of teaching nymphing fishing "Czech Way". He will provide guiding service for Norwegian flyfishing team at 2004 World Fly Fishing Championship in Slovakia. His favorite Czech rivers are Vltava, Otava, Mze, Strela, Jizera and Ohre. For more informations or guided tour write us at info@siman.cz or call at +420 775 107 441.



Martin Bucek is the fly fishing guide in the North - East Bohemia. Martin speaks German and Dutch. He is specialist for rivers Jizera, Kamenice, Labe, Metuje, Upa and Nisa.
---
Fly fishing tips in the Czech Republic
Fly fishing in
the South Bohemia
Fishing in the West Bohemia
The Czech Fishing Union
Travel Guide