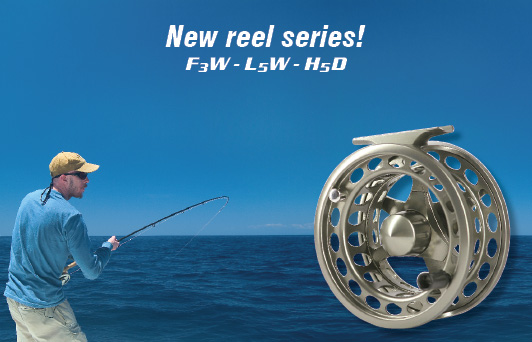 Dear fly fisher!
Danielsson celebrates 25 th anniversary, time goes fast. When looking back on what has been accomplished, it's quite a bit. In the early 1980`s when the Original reels came out, little did we know how the those reels was to change the whole fly reel industry. Large arbor fly reels is now the absolute standard in making fly reels, all due to our Original reels.
Since then we have continued making reels with the Original filosofi, we just implement different technologies to achieve our goals.
What is then our goal, or the purpose for our existence?
We always aim to create reels that has a purpose, whit clear new functionality/ advantages when fishing. Reels that withstands years of hard fishing.
This concept works well for us; we receive many nice words from fly fishers. These people fish many days per year and owns several Danielsson reels. Satisfied fly fishers confirming our quality and functionality giving us inspiration for the future. We have the right philosophy and will continue with it.
Inspiration & feedback witch fly fisher give us is the reason why we now can present the latest in Danielsson technology / philosophy.
These new reel series is further more a revolution in functionality and added value. We are very proud that we have achieved all our design goals.

Danielsson proudly presents the F3W, L5W and H5D; Reflecting our philosophy in functionality & quality.
Danielsson , made in Sweden.