Eikre-Fly Fluvius is high-end series of fly rods produced by Norwegian company Eikre Fly. The series consists of everything from light trout rods to heavy salmon rods. The rods are powerful but with plenty of flex and feel and with slightly different actions adjusted to the intended use of each model. It is our view that a light 3wt rod shouldn't have the same action as that of a 7wt. Simply because those rods are intended for totally different fishing scenarios.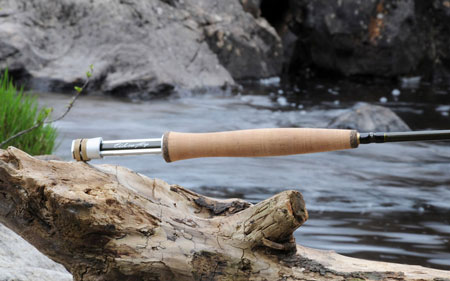 A rod that is regularly fitted with hi-density sinking lines and big/heavy flies needs a good amount of "punch" and a powerful tip. That does not go well with superfine tippets for wary good-sized trout picking dries from the surface. For those scenarios a softer tip is better suited. Also for rods that will be used for modern spey casts, roll casts etc. you need the stiffer tip to lift more line from the water. Transferring the flex more quickly to the more powerful lower part of the rod.

Some of the Fluvius models might feel quite stiff when you pick it up and do the infamous "tackle shop flick" of the rod. But as soon as you put a line through those guides it transforms to a sensitive fishing tool with plenty of reserve power. As soon as you start casting you will feel how the rod bends down the blank, and the more you push it the more responsive it gets. It may sound like a cliché, but we strongly urge you to test these rods and experience this effect yourself. To accommodate the "trouties" who like their rods to bend even further down the blank on shorter casts we have made the most common rods, 9ft 4wt and 9ft 5wt with two different stiffness/power ratings. The "M" models are somewhat softer than the main series, and seems to be favoured among the dryfly purists out there.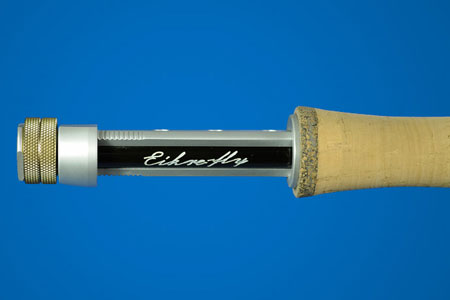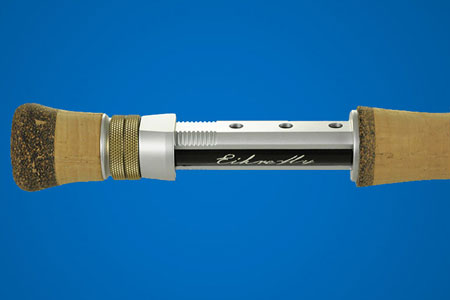 All the Fluvius trout models are extremely versatile due to the taper design and state-of-the-art materials. This means that they are very tolerant to both uplining and downlining. So take the AFTM number rating on the rod only as a guideline, and use the line that feels comfortable for YOU.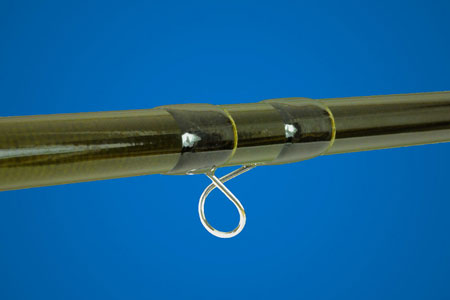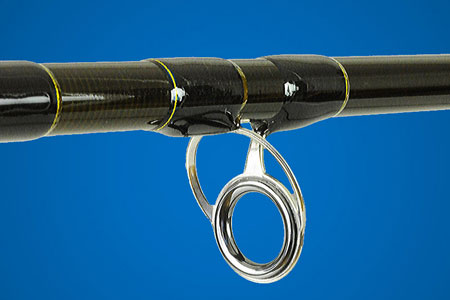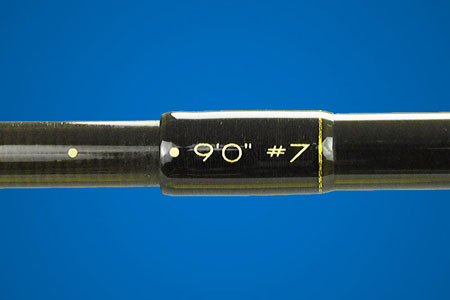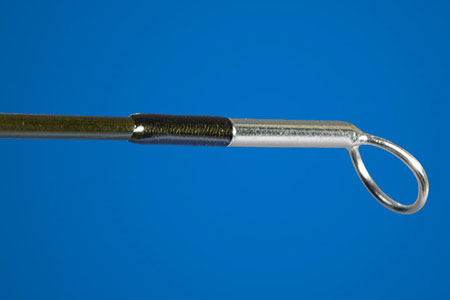 Eikre-fly Fluvius is designed and developed by Erik Eikre and Team Eikre-fly.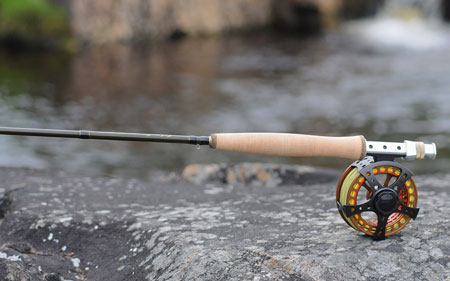 Technical details:
57 Msi Toray carbon, Optimum Fibre Alignment Technology (OFAT), Titanium coated Silicone Carbide strippers, Hardchrome snake guides, CNC machined, hard anodized aluminium reel seat, High grade cork handle (AAAA).
Warranty:
The Eikre-fly Fluvius series has a 10 years warranty against defects in materials and workmanship to the original owner.
Manufacturer website:
www.eikre-fly.no
We included Fluvius trout rods in our range and you will find available modells
here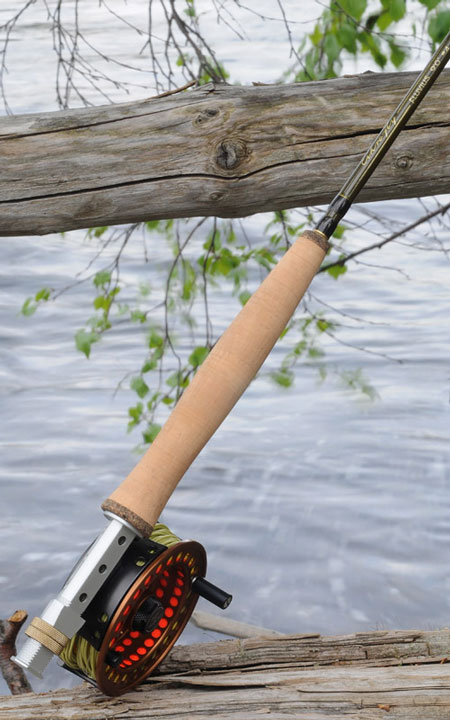 Back