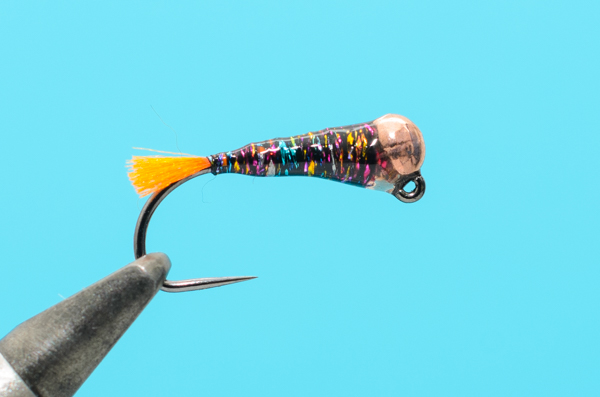 These small heavy fast sinking nymphs were developed by Spanish competition fishermen about six years ago. They are great anchor nymphs for Czech or French nymphing. Perdigones are independent version of marmyshkas, the Russian small lures used for Ice fishing and very light vertical spinning. Perdigones are magic for trout and grayling.
You can imitate bottom insect or make crazy patterns free to your imagination. Both approachs work well.
All materials are avaiable at
Tying Perdigone Nymphs
.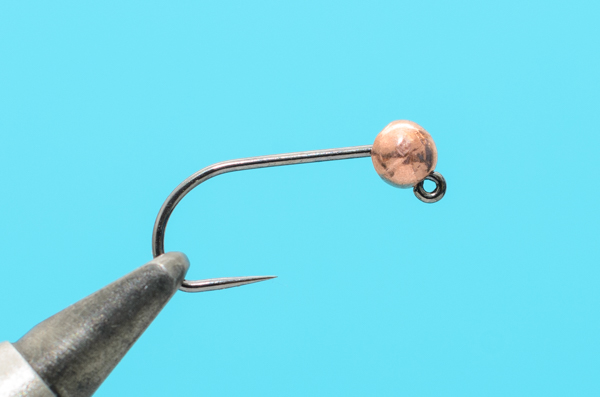 Skalka Jig hook
or
Otava Nymph hook
, sizes 12-14-16-18, for very small pedrigones dry fly hook
Maruto D04
. Attach tungsten slotted beead 2-3.5 mm, use different colors and sizes for every size of the hook and same fly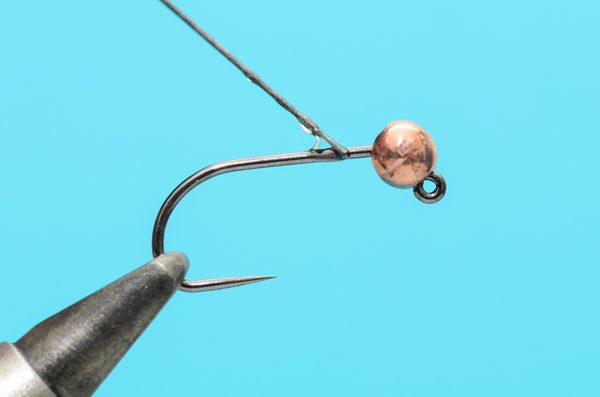 Apply a drop a superglue on the hook shank, to make the fly the most durable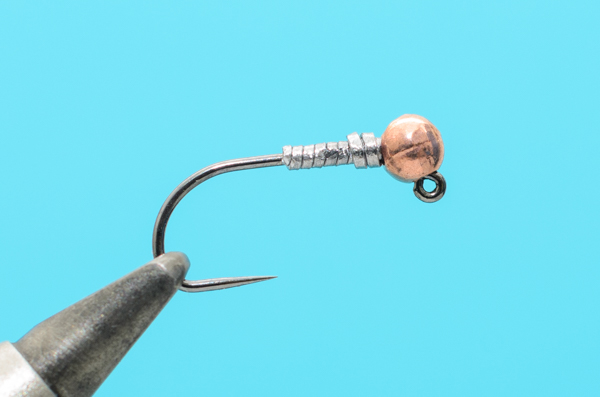 For additional weight use
flat lead wire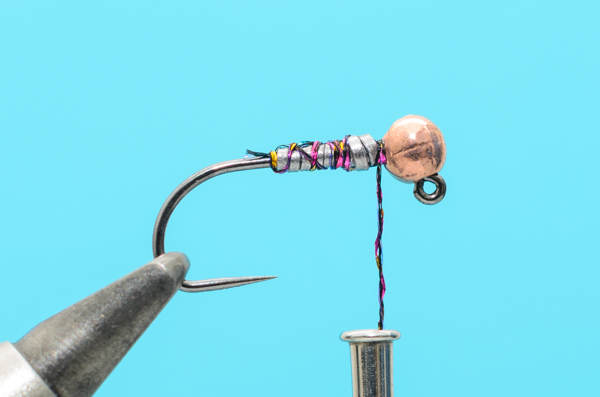 Attach the body material, the effect threads like
Semperfly Micro Glint
(this is rainbow colour), work well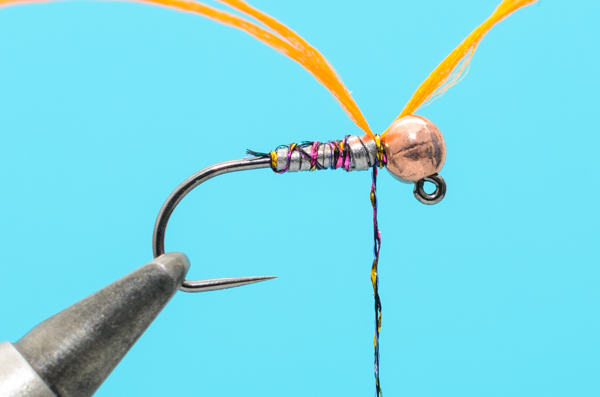 Fix the tip material - this is
Czech UV Reflective Thread
Hot Orange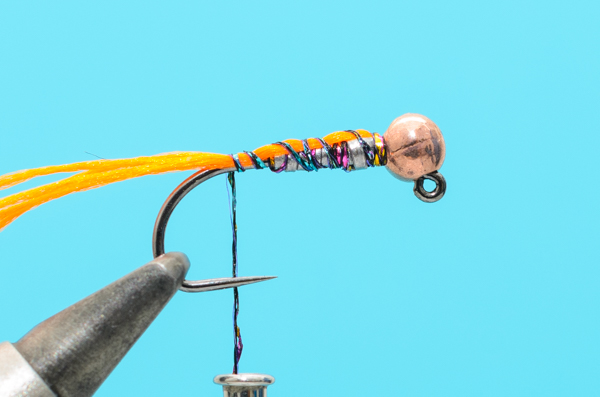 Wind the body material to the hook bend...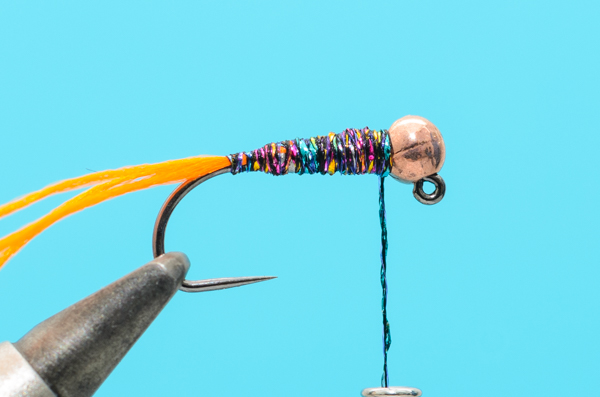 ...and back to the bead, create nicely tapered body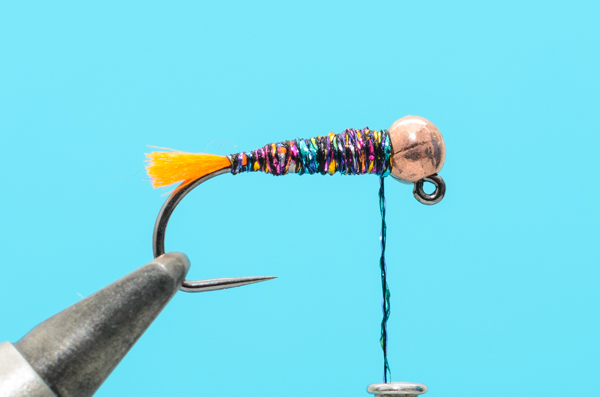 Cut the tip material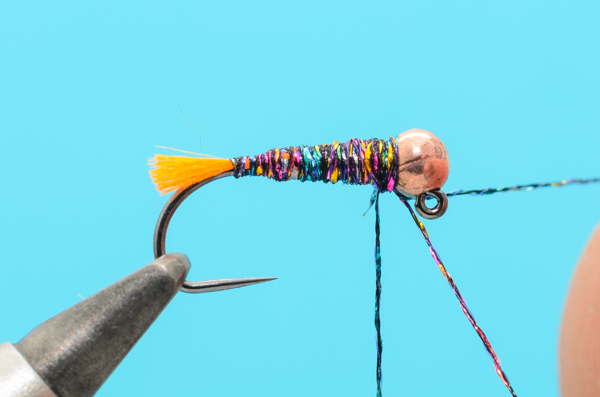 Finish with the head knot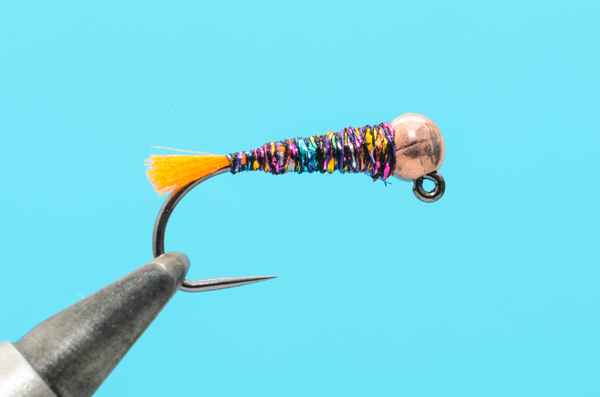 This is the raw Perdigone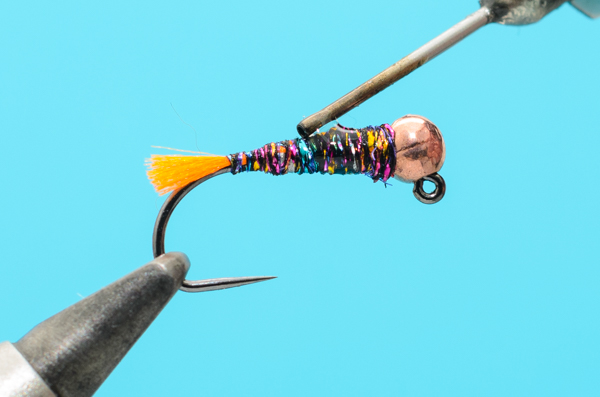 Apply the UV glue on the fly body, we use
Deer Creek UV Resin Fine
or
Flex
. The UV glue create smooth surface for fast sinking and jerking on the button and pops the body material color.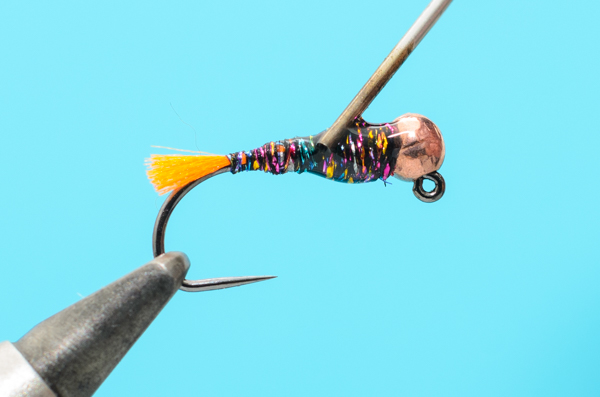 Put just the right amount of the UV resin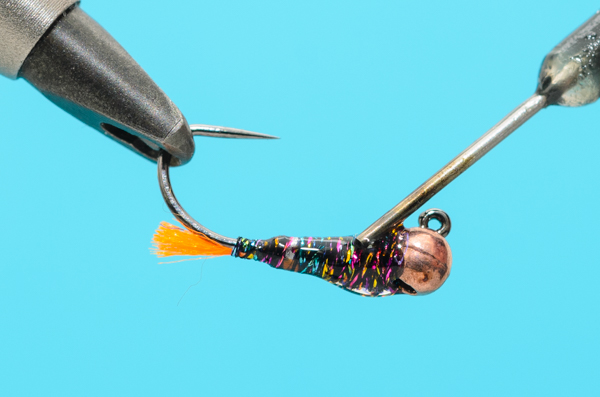 Rotate the fly to create perfect smooth coating,
Jan Tvrdek Harmonic Vise
works well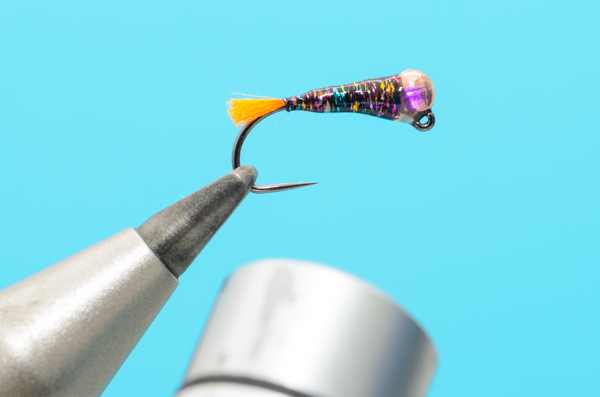 Rotate the fly and hard the UV resin coating with
UV Light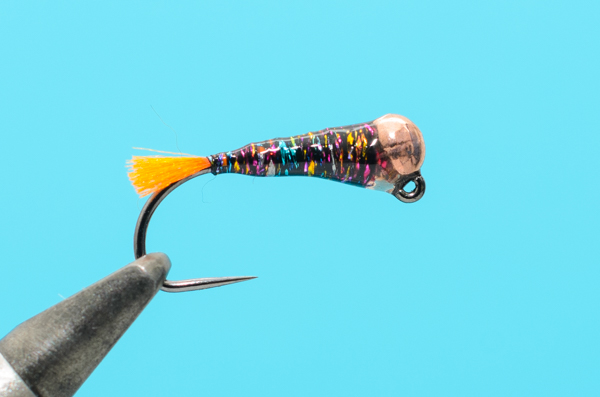 Finished Perdigone. The tungsten bead and smooth body surface create fast sinking rate. They jump on the buttom and attract the fish, you will be surprised how effective they are!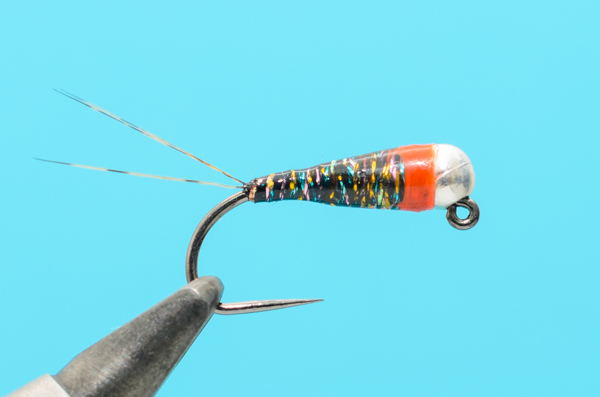 Perdigone 1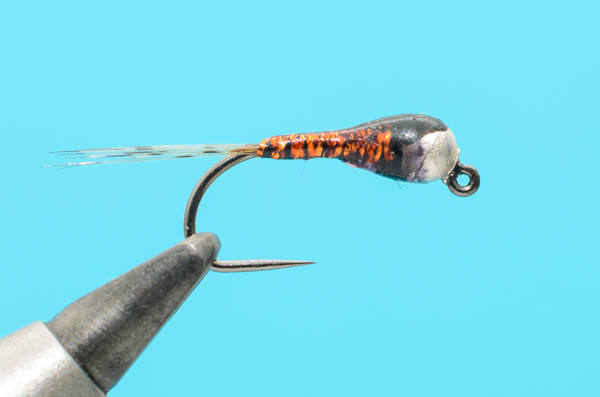 Perdigone 2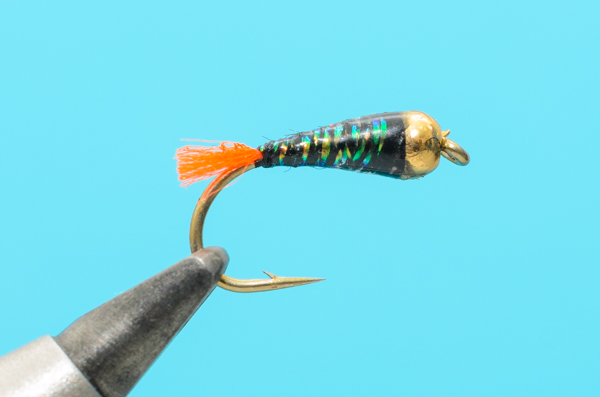 Perdigone 3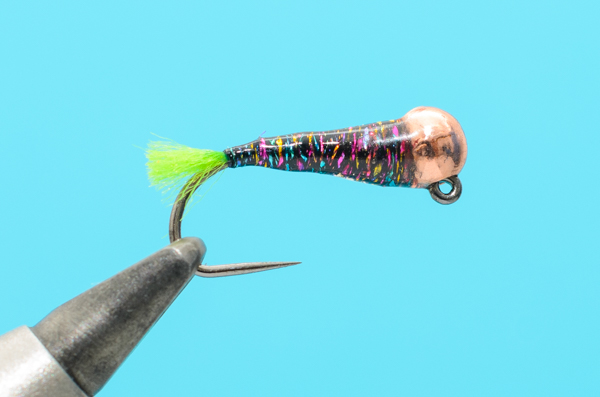 Perdigone 4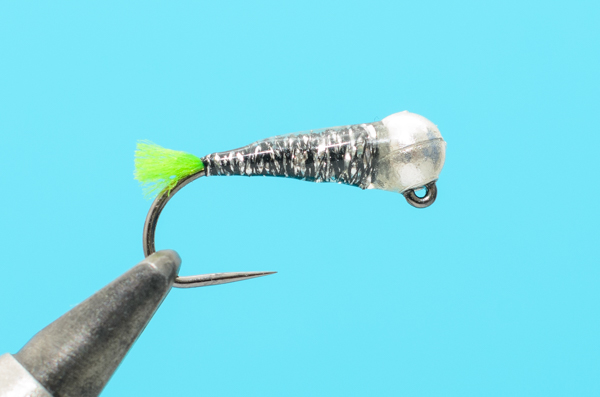 Perdigone 5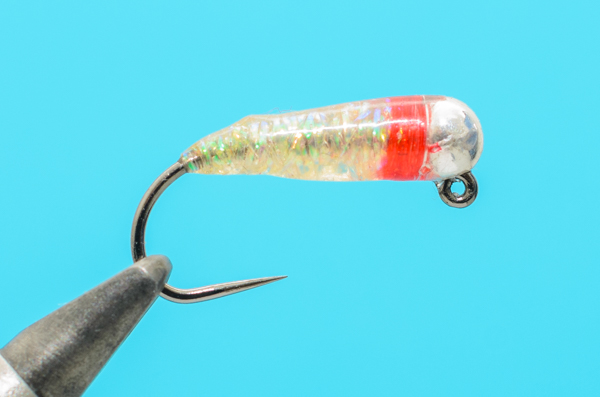 Perdigone 6
Perdigone 7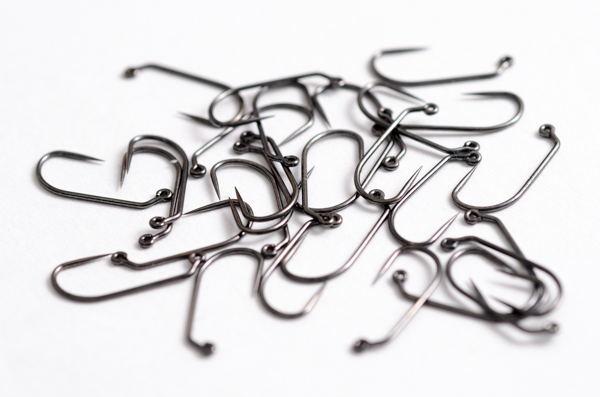 Perdigone hooks -
Skalka Jig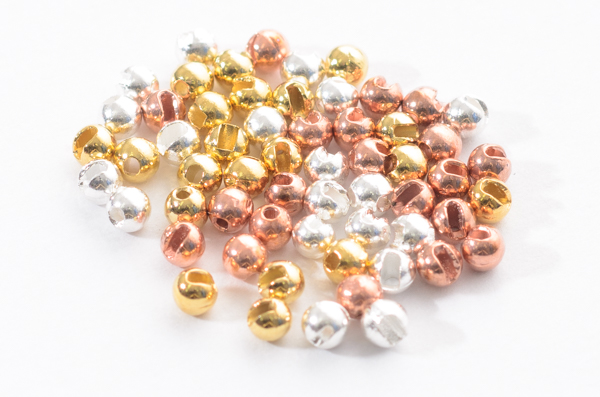 Perdigone beads - Tungsten slotted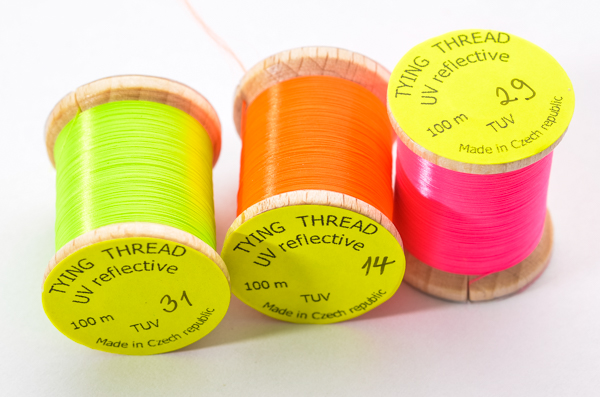 Perdigone tip materials -
Czech UV Reflective Threads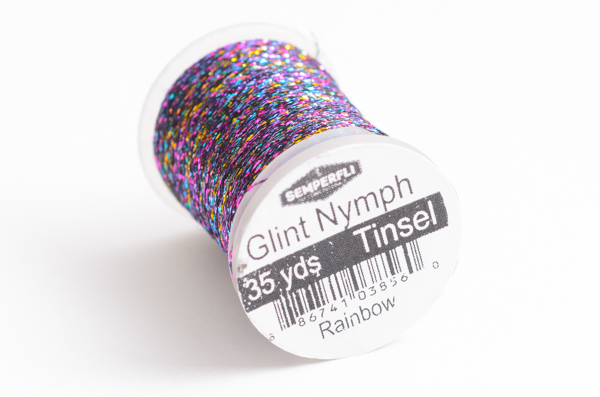 Perdigone body materials -
Semperfly Micro Glint
- Rainbow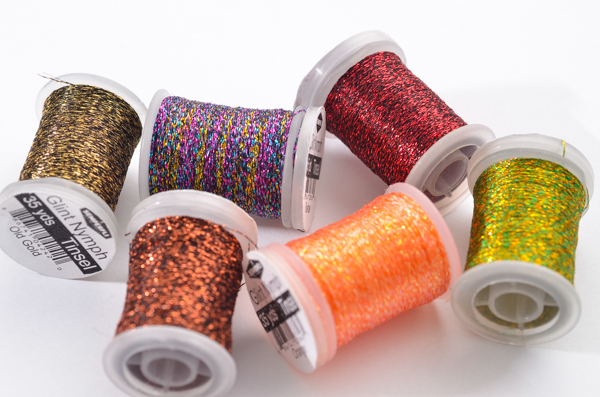 Perdigone body materials -
Semperfly Micro Glint
- more colors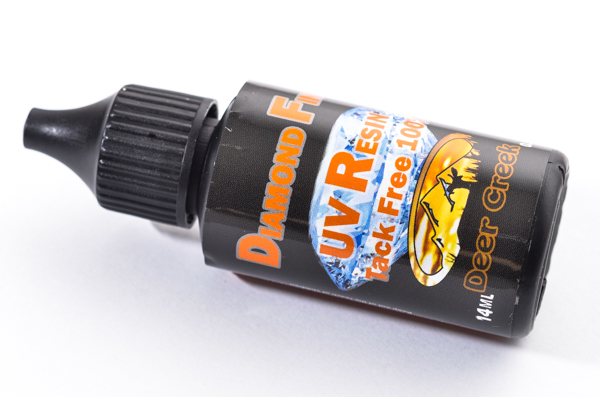 Perdigone materials -
Deer Creek UV Resin Fine
or
Flex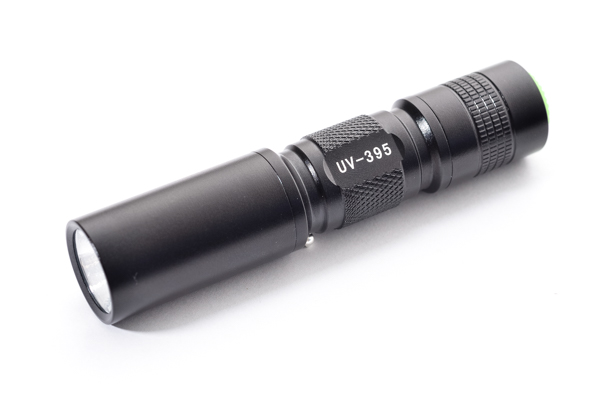 Perdigone Tool - Deer Creek
UV Pro Torch
All materials are avaiable at Tying Perdigone Nymphs.