Leaders, CamouLeon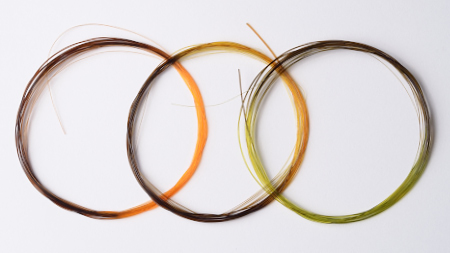 Camou bi-coloured knotless tapered flyfishing leaders for a shy fish. With the optimal turnover properties, great knot strength and the optimum shock absorption.
Sizes: 9ft - 12ft - 15ft, 3X - 4X - 5X - 6X.
Colors: dark brown & olive, dark brown & light brown, dark brown & orange.
- page: 1 of 1